Product Description
Chocolate Cock!!
Saucy Cheeky Fun edible Cock-o-late Bar perfect gift for the lover of all things chocolate!
With this Chocolate cock you're Make them smile with this personal funny novelty chocolate bar. Made with the finest Belgian chocolate my personalised bars don't just look good they taste good too. Make them feel special this birthday with a gift wrapped naughty bar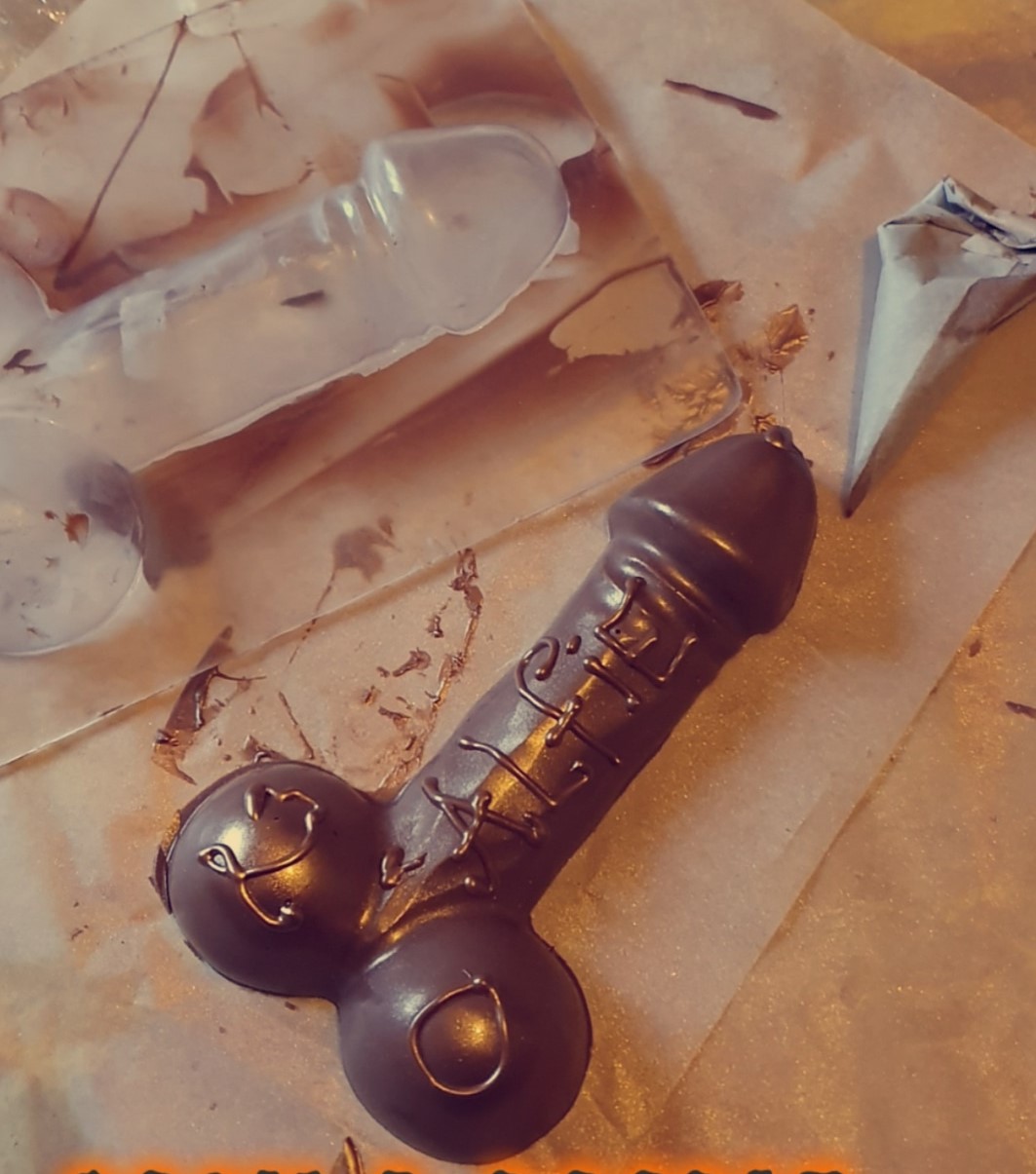 Domea Favour uses the Finest Callebaut Belgian chocolate, used by master chocolate makers and pastry chefs the world over. It is made from sustainably grown cocoa beans. We use Dark, Milk, White and strawberry pink Chocolate.
We use edible colours and lustre dusts that are used all over the world for food use, safe to eat and especially designed to use with chocolate.
The edible pearls we use on our chocolates are completely edible and safe to eat. The edible pearls may contain traces of nuts, wheat, fish and gluten.
Chocolates must be kept a room temperature of 15.c – 18.c. Please don't store chocolates in the refrigerator, as this will cause the chocolate to develop a bloom. Bloomed chocolate is still safe to eat.